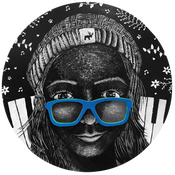 ABOUT & PROJECTS
Hi, I am Lina Cruz. After some years of working in advertising as a Graphic Designer, I challenged myself to start a new career path in Motion Design and a new life in Winnipeg, Canada.I hope you enjoy my portfolio as much as I loved working on it! (more projects are coming soon)
MORE PROJECTS
AFRICAN KINECT
This simple-shape-kinetic exercise is a celebration of African ethnic cultures. In this after effects animation, shapes dance in an almost ritual energy.
MORE PROJECTS
BUILD - O - RAMA
By air and land these mail guys do their best to deliver packages on time. In this Cinema 4d Project, I explored morphing technics using deformers.
MORE PROJECTS
OH MY CAT!
Inspired by Mental Health Awareness week, I created Oh My Cat! Hand-drawn cell animation and vector images create the balance our furry friend is seeking.
MORE PROJECTS
DID YOU KNOW?
A friendly way to deliver bad news. A combination of 2D (After Effects) and 3D (Cinema 4D) techniques were used to save these dogs from disaster.
MORE PROJECTS